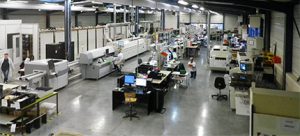 Society
Becker Electronique, a subsidiary of Becker Avionics Group, is specialized in the realization of electronic boards, products or systems (analog and digital) mainly for the aeronautics.
To perpetuate its reference partner's role with its customers and suppliers, Becker Electronique maintains the essential skills to EMS job, what allows it today, besides this historic activity, to propose to its customers in the sectors of Medical, Military, Transportation, and Energy, a whole range of services in the field of the electronic subcontracting going from the simple board to the turnkey product.
As such Becker Electronique employs the last technologies of automated components assembly thanks to a park of high-performance machines constituted by 2 SMD, 2 lines of traditional assembly equipped with waves soldering machine (RoHS and leaded process) as well as Automatic Optical Inspection equipment ( AOI), meters, and test benches.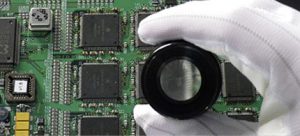 Quality
For the whole BECKER AVIONICS GROUP, quality is an essential point as far as every entity is involved with demanding industrial companies.
BECKER ELECTRONIQUE knows how to acquire qualifications in adequacy with its businesses and the targeted markets (industry and medical).
Every year, BECKER ELECTRONIQUE has audits from its certification authoriy and also its customers.